Two Plus Two Porsche Servicing and Repairs.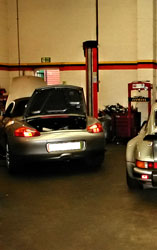 Two Plus Two Limited holds the view that servicing should be uncompromising and also emphasise the need for preventative maintenance.
Indeed, Chris and David believe that current recommended service intervals from manufacturers can leave too much time between inspections and could, in certain circumstances, lead to costly and largely preventable repairs. Click Here to Read a Brief Case History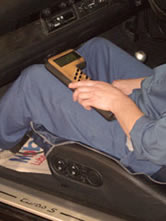 Two Plus Two Limited offers:
Servicing & Mechanical Repairs
Personal Care For Your Car
Collection & Delivery For Servicing (Subject to Conditions)

MOBIL 1 Lubricants - As Standard
Bosch KTS Diagnostics
The Complete Service for Porsche Cars
All work is quoted prior to commencement and agreed with the owner. This means you will know, in advance, what the cost of a specific service will be. Deviations from that cost would only occur with your prior consent.
"We Don't Simply Service - We CARE For Your PORSCHE"